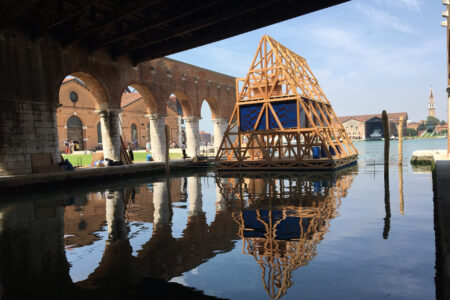 MFS II is an improved iteration of the Makoko Floating School structure, adapted for easy prefabrication, rapid assembly and a wide range of uses. Just as the first prototype sourced local intelligence from the Makoko waterfront community, MFS II has been designed to suit local conditions and a wider waterfront population. MFS II was assembled… Continue reading MFS II
2022 World Cup City Masterplan
With Qatar's vision to stage the world cup in 2022, and its commitment to creating a world class venue – a new city – for this historic but momentary event, our ambition goes further to ensure that this new city remains a valuable cultural legacy for Qatar – far beyond 2022.
QATAR FOUNDATION HEADQUARTERS
Qatar Foundation is dedicated to fostering scientific research and community development in the region, and is chaired by Sheikha Mozah Bint Nasser As-Missned. For the Foundation's new headquarters, its unique identity and authority was best embodied in the stable form of a generic cube. The simplicity of the cube contrasts sharply and owners proudly above… Continue reading QATAR FOUNDATION HEADQUARTERS
To realise Qatar Foundation's vision of a library with a million books in its main collection, we conceived a building in which the entire collection would be instantly visible within a single space. Our design for the Central Library, provides unprecedented immediate access to books – a reactionary approach to re-empower books as the primary… Continue reading Qatar National Library
The requirements for a horizontal work surface and a vertical modesty panel for privacy are resolved in this simple folded plane. The 'floating', free-standing desk is carefully engineered to support the weight of an average person – even at its most delicate tip.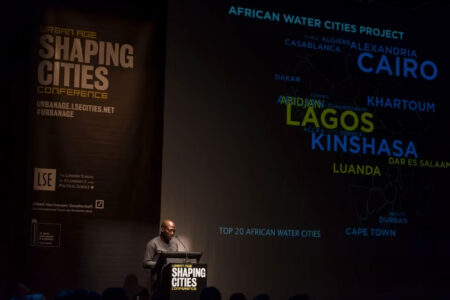 2020                           University of Miami 2019                            University of Southern California School of Architecture, Los Angeles 2019                            Princeton University, New York 2019                            Donghia Designer-in-Residence, The Museum of Contemporary Art (MOCA), Los Angeles 2018                            Atelier LUMA Masterclass, Arles, France 2018                            Rivercultures, Gothenburg City Triennale 2018                            Minne… Continue reading More Lectures
To realise Qatar Foundation's vision of a library with a million books in its main collection, we conceived a building in which the entire collection would be instantly visible within a single space. Our design for the Central Library, provides unprecedented immediate access to books – a reactionary approach to re-empower books as the primary… Continue reading Qatar National Library